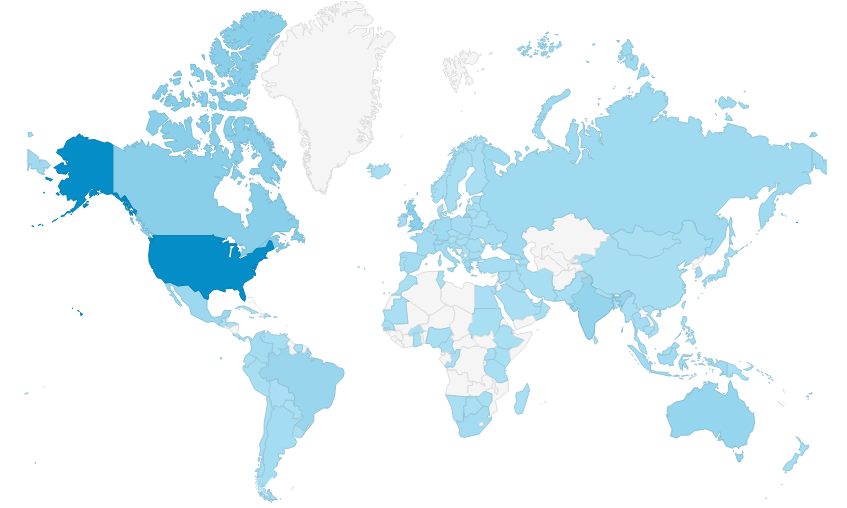 DroneMapper User Demographics

Pierre Stoermer - Chief Executive Officer/Partner



6 years UAS/UAV system consulting and photogrammetry. 37 years of product development and management experience in the aerospace industry including Ball Aerospace, Allied Signal and Motorola. Pierre holds electrical and mechanical engineering degrees from Johns Hopkins and University of Maryland, respectively.




Jon-Pierre Stoermer - Chief Technical Officer/Founder

7 years GIS development, GPU programming, Imagery Processing/Computer Vision and Photogrammetry. 22 years of Unix Systems Engineering, Unix Programming, TCP/IP Network Design and Storage Area Network (SAN) administration experience for the private sector and government entities such as NOAA, NCAR, University of Colorado, DoubleClick, MessageMedia and more.
KB0TSL

Established: Jan 2011

Big Mountain Robotics, LLC / DroneMapper, LLC
18636 Eastridge Road
Cedaredge, Colorado 81413 USA
(970) 417-1102 (No soliciting!)

Google Scholar Search: dronemapper

September 7th, 2017 - Blog: Remote Drone Mapping on Grand Mesa, Colorado
August 31st, 2017 - RAPID – New Release of the Free Imaging Processing Application
Apr 10th, 2017 - DroneMapper Software Changelog Link
Mar 6th, 2017 - Build an Enhanced and Traditional NDVI with DroneMapper and Global Mapper
Dec 7th, 2016 - DroneMapper RAPID for DJI beta
Nov 12th, 2016 - Accurate, Affordable and Accelerated Processing for UAS Remote Pilots - Introducing DroneMapper REMOTE
Nov 11th, 2016 - DroneMapper: Approved Reseller of Global Mapper
Aug 24th, 2016 - DroneMapper Labs: Geo-spatial Accuracy and Optimal DEM Construction Utilizing Nadir & Obliques
June 10th, 2016 - CH2M UAV Fly-Off @ Peaceful Valley Scout Ranch
May 5th, 2016 - DroneMapper adds two R&D missions to sample data page with original geo-tagged imagery. (Free for commercial use!)
April 28th, 2016 - geoBit Ground Control Point Target Systems Launch
Oct 6th, 2015 - Drones give the economy a lift. DCI Article
June 15th, 2015 - Automated Management Zone, Crop Health Alerts and Area of Interest Extraction From NDVI
May 17th, 2015 - Drone Volumetrics for Stockpiles, Mines and Precision Agriculture
May 9th, 2015 - DroneMapper FAA 333 Exemptions - Benefits, Limitations and Suggestions
May 7th, 2014 - Drone Strikes via Golf Digest Magazine
March 3rd, 2014 - FAA Says Commercial Drone Operations Are Illegal… Public Says So What?
Janurary 7th, 2014 - UNMANNED AERIAL VEHICLES (UAV) IN PRECISION AGRICULTURE
August 8th, 2013 - BMR/DroneMapper in Colorado Biz Magazine
June 4th, 2013 - DroneMapper Mentioned in Latest Pangaea Magazine
May 27th, 2013 - Our Partner Falcon UAV Fighting Poaching in Africa
May 2nd, 2013 - DroneMapper Releases Free 2D Ground Control Point Utility
April 24th, 2013 - Droning for the Planet: How Conservationists Use Drones to Protect the Earth
April 5th, 2013 - DroneMapper Relocation Completed.
March 1st, 2013 - DroneMapper Corporate Relocation: Cedaredge, Colorado
February 19th, 2013 - Head Turning Geo Company Name: DroneMapper
February 5th, 2013 - DroneMapper: A Cloud-Based Resource for Processing UAV Imagery
January 28th, 2013 - DroneMapper Signs Multi-Year Contract With The State of Utah
January 18th, 2013 - Red Rocks Mapped by UAS
January 15th, 2013 - Pangaea Flies the Falcon UAV
December 30th, 2012 - Easter Island Mapped by UAS
November 15th, 2012 - The Pinery Project
November 14th, 2012 - DroneMapper Invited as Panelist for CO-MAPPS Meeting at CompassData Inc.
October, 25th 2012 - Big Mountain Robotics / DroneMapper Selected For Denver Office Of Economic Development 2012 Innovation Award
October 23rd, 2012 - Briefcase Plus: Denver names JumpStart finalists; talking animals win national award
June 2nd, 2012 - DroneMapper, Cloud based aerial mapping service launch.