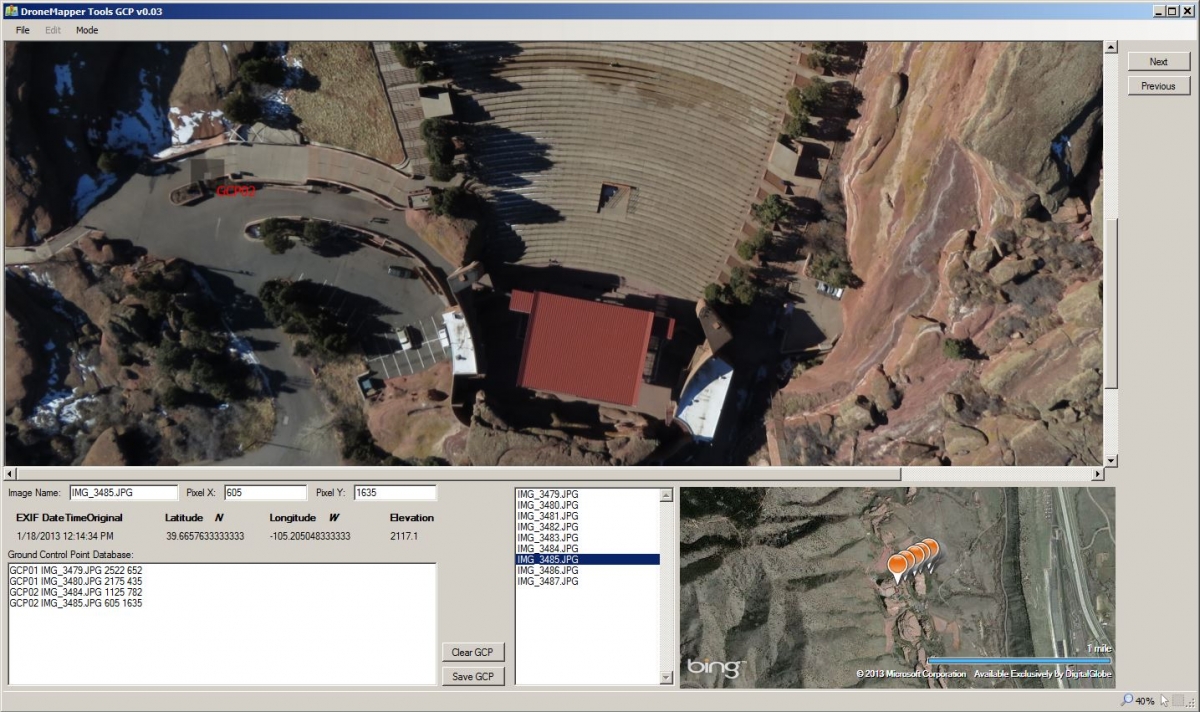 We have released a test / alpha version of the 2D GCP generation tool for Windows. You may experience a bug or two but overall it should be functional. Let us know if you have problems working with the 2D GCP utility or have additional feature requests.
Essentially, you want to create a list of images that the GCP appear in and load them into the tool. The images must be geo-tagged. Once, you've loaded all the images you can navigate between the imagery to add the 2D GCP locations. The GCPs appear in a small text box on the lower left side. When you've completed all the GCP you can save this list as the 2D GCP text file. The 2D GCP file is one half of the required GCP data needed for our processing chain.
Download v0.05 from post above.
Let us know if you have any questions.
Instructions for use:
ZOOM IN – Control Up Arrow or Mouse Scroll Wheel
ZOOM OUT – Control Down Arrow or Mouse Scroll Wheel
ADD GCP – Hold Shift Key and Click GCP Target
PAN – Right Click on Mouse and Drag (or use scroll bars)
NEXT IMAGE – Next Button
PREV IMAGE – Previous Button
SAVE 2D GCP – Save GCP Button or File -> Save
CLEAR 2D GCP – Clear GCP Button or File -> New
We will add additional features and fixes as needed. Best regards,
JP